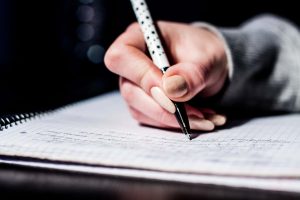 Ready to become Certified?! The Certified Provider Training consists of four lessons followed by a quiz at the end, once you pass the quiz you will be an official FIT Bodywrap CERTIFIED PROVIDER and can download your certificate for display at your location!
The course will begin with setup and safe use practices in lesson one. Training and safety go hand in hand and here at FIT we want to make sure that you and your team are well versed on how to properly deliver sessions.
Infrared heat is pretty magical, but what is it? Lesson two will cover all things infrared! You will learn what infrared is and how it works with the body to administer many wellness benefits. The more you know about infrared and the benefits the better!
In lesson three you will learn all there is to know about the FIT Booster and FIT Coat. These are FIT's innovative products that work in conjunction with the FIT Bodywrap system. All clients should use the FIT Booster and FIT Coat during each session to achieve the best results possible! (Hint: The FIT Booster can also be used at home!)
Sales are the lifeline of your business and you'll entice clients to come in with your marketing efforts! Lesson four covers selling sessions, crafting a pitch, preparing promotions and much more. These sales and marketing tips can also apply to the other services you offer, make sure to take notes!
Once you have completed all four lessons make sure to review your notes and begin the final quiz. You must pass the quiz with 90% or higher to become certified. The quiz can be taken up to 5 times if you fail, so don't worry, we are here to help!
At the end of your quiz, please return to the course page to complete the course. Once the complete course prompt is selected you will gain access to view and print your certificate!
If you get stuck or have any questions during the training process, please call 888-5FIT-NOW ext. 2.
Happy Learning!!